Meet our bestseller, perfect for new believers, for those looking to revive their devotional lives, for Bible study groups, and for those yearning to know God more intimately.
Discover who God is and who you have been created to be with 30 pages of content and questions to examine your faith. Instead of moving through each spread daily, we'd encourage you to take as long as you need with each theme and verse. We know God sometimes waits on us, and sometimes we learn to wait on Him to speak, too. 

Within each spread you will also find guiding questions to live out your faith practically. There is also a section to note down the names of those you are praying for.
Some of you have asked: What happens when I am done with Small Beginnings Journal? We like to say the sky's the limit.
After the first 30 spreads, you get 52 undated weekly spreads that come with guides for you to meaningfully study the Bible for the rest of the year.
We're here to help you identify what helps you settle in, what other habits you'd like to build, and how to enrich your prayer life. 
We've even included a summary section for Sunday sermons and a space to commit to one action point as a result of the message, of the week's QT, or both. 
It comes in 4 gorgeous colours (trust us, we couldn't decide which one's our favourite!)
Plus - you're not doing this alone. Join our Telegram community for prompts and updates, too.
200 pages

100 gsm ivory woodfree paper

inner pocket in cardstock with contrast black sides

a whisper of a reminder embossed at the back of the book

14.5cm x 21 cm x 1.6cm

Faithful Four is a set of four Small Beginnings V02 Journals with randomised colour choices. It is offered at a discount to encourage you to journey with three other friends. 
Customer Reviews
07/26/2021
Shaun C.

Singapore
I recommend this product
Bought as a gift!
My friend loves the journal and she can't wait to start on it (:
05/26/2021
Johanness

Singapore
I recommend this product
A way to encounter God and His love in a new and radical way
I received the Small Beginnings Journal at a time when I was in a very dark place. I was hitting rock bottom in life, which made me question my identity as a Christian. I started to believe that I was completely unsalvageable and unworthy of God's love. I was almost ready to throw in the towel. In sheer desperation, I started writing without inhibition. I was so tired of striving for perfection in life and I could not do it anymore in my relationship with God. I had to tell him what was in my heart – my anger, my disappointment, my grief, my unbelief, the multitude of my sins, and how I felt justified in committing them. I started to fill the pages with words, thoughts and emotions I never really knew were there. At a psychological level, it was a cathartic experience. But in a deeper sense, I was experiencing a spiritual liberation in Christ from my old self. At various times while journalling, I felt Jesus becoming present to me in my bedroom. (All these happened during the COVID-19 lockdown.) Our Lord ministered to me precisely in the most painful areas of my life. He extended his wounded hands to me to restore our friendship. He called me "good" and "beloved". Over the course of days, weeks and months, he gently pursued me and showed his faithfulness to me. And my heart began to soften. I relented from my anger and fell into his embrace. I felt a strange sense of interior peace – strange because my hyperrational mind could not find a natural explanation for it, since my life was still a mess. Yet, I felt secure because for the first time, I realised I was not alone in that mess. Jesus – my crucified and risen Lord and Saviour – entered the very heart of my mess and was not overcome by it. This Small Beginnings Journal – I suppose it is all in the name. I had always wanted to do big things for God. Like King David, I wanted to build the Lord a big house. But little did I realise just how small I was before the mighty God, and yet how it is he who desires to establish himself firmly in the little house of my human heart. And for that to happen, I had to come to terms with my smallness and trust instead in the greatness of his love. As I poured out my heart's content into the journal – a rather small beginning in my own eyes – God was in fact making space to pour out his abundant grace into my heart. The Small Beginnings Journal could be a small way for you or your loved ones to encounter God and his love in a new and radical way. And I just can't recommend it highly enough.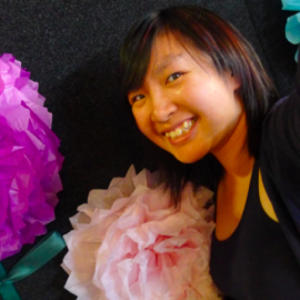 DT
05/25/2021
Diane T.

Singapore
I recommend this product
Perfect for getting (back) on track with quiet time
I've always had issues with sticking to daily devotionals. This product was perfect for me to jump back into studying the Bible again. Disciplined journallers can get through it in 30 days (with their 30 themes), while I took a while longer. I particularly liked that the pages weren't lined, giving me the freedom to doodle etc. They also make great gifts for new believers and seasoned ones alike! Would recommend if you're a chronic devotional starter and would like to follow through; if you find your quiet time a little stale and want a refresh; if you'd like to start a Bible study together with your friends/connect group.